Venue Information
NVMSA 18 will take place at the Hakodate Arena, Hakodate, Japan.

Hakodate Arena: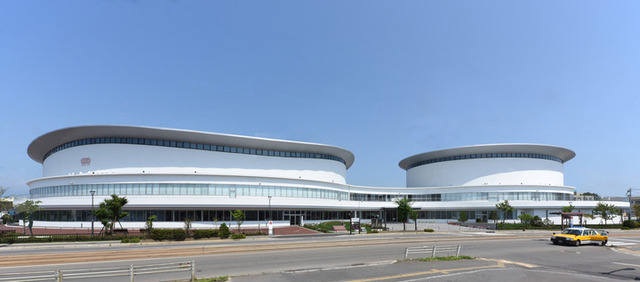 Map:


Transportation from Hakodate Airport:

Hakodate Bus (Tobikko Loop Route or Route No. 100)
Hakodate Teisan Bus (for Shin-Hakodate-Hokuto Station Area or Goryokaku Area)
Destination: Shimin Kaikan · Hakodate Arena-Mae (市民会館 · 函館アリーナ前)
- See Guide Map at Hakodate Airport for more details
See also:
Access to Hakodate Airport
International Flights:
From Taipei, Taiwan (3h and 10min)
Eva Airways (EVA) / All Nippon Airways (ANA) - No flight on Tue/Sat, once a day on the others
Tigerair (TTW) - Once a day
Domestic Flights:
From Narita, Japan (1h and 40min)
Vanila Air (VNL) - Once a day
From Haneda, Japan (1h and 20min)
All Nippon Airways (ANA) / AIRDO (ADO) - Five times a day
Japan Airlines (JAL) - Three times a day
See also:
Lunch Information for before/after the conference
In Hakodate, there are many small-but-good restaurants.
Check Japanese directory services such as
https://tabelog.com/en/
Enter ``Hakodate'' into the search box and move the map as you like.
You will find many selections in Goryokaku area and JR Hakodate St. area.